How standard houses can be changed today
1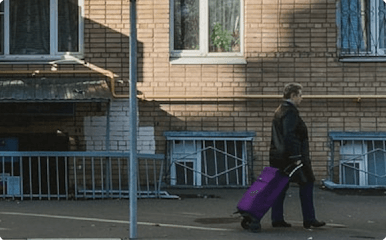 Lack of privacy on ground floors
Life on the ground floor has its quirks. Ground-floor apartment owners often cover their windows with grates, hang curtains and try to avoid attracting excess attention from passers-by. Such a situation deprives residents of the feeling of privacy they need.
2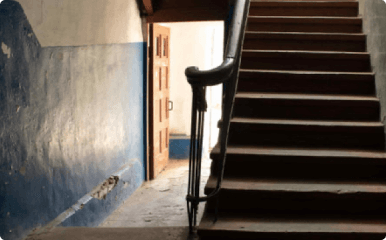 Unsafe and inconvenient stairwells
Stairwells have an unpleasant atmosphere and there is little space with no place to leave a bicycle or a stroller. Residents often try to reach their apartments as fast as possible and lock their doors so as not to run into a dangerous stranger.
3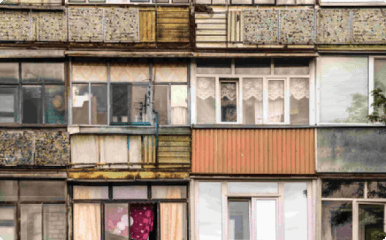 Chaotic balcony appearance
In standardised apartment blocks, there are often a great number of balconies, and they're all very different. More often than not, each resident builds their balcony independently, choosing materials as they please (or as they were able). Unfortunately, this kind of variety rarely does the outward appearance of a building any favors.
4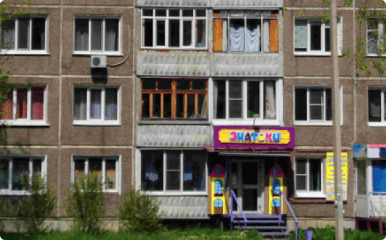 Low variety of services
Within standardised housing districts developed service infrastructure is hard to find. Typically, there's barely enough space for small convenience and liquor stores, hairdressers and pharmacies. In order to buy groceries or watch a movie, residents need to visit livelier districts nearby.
5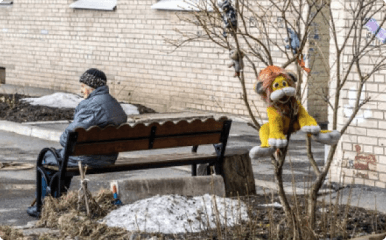 Lack of leisure space
If there's no park or garden square nearby, residents of a building have nowhere to relax and get fresh air. There are usually no benches near the building entrances, and walking circles around children's playgrounds gets tiresome quickly. If balconies aren't overcrowded with knick-knacks, people can use them for leisure purposes, but such spaces are nevertheless poorly suited for socialising with friends or neighbours.
6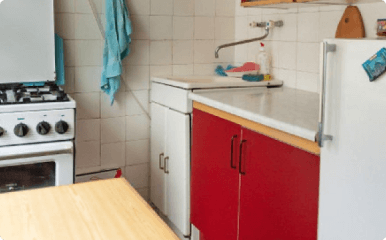 Inconvenient apartment layouts
In apartments, kitchens are too small and narrow corridors take away from usable space. Bedrooms often feature awkward proportions that don't allow residents to arrange furniture conveniently, while room dividers obstruct space.
What is next for our residential buildings
Even though standard houses seem boring and monotonous, they are actually quite similar to building blocks that can be disassembled, augmented with new features and put back together, creating numerous novel combinations. Take a look at six different approaches to each of the key elements of an apartment building.
A solution for comfortable ground floors
Creating front yards and gardens in front of ground-floor apartments provides privacy for living spaces, allows for new open-air leisure places, and creates a new entrance to the building or an entrance to the individual apartment from the street.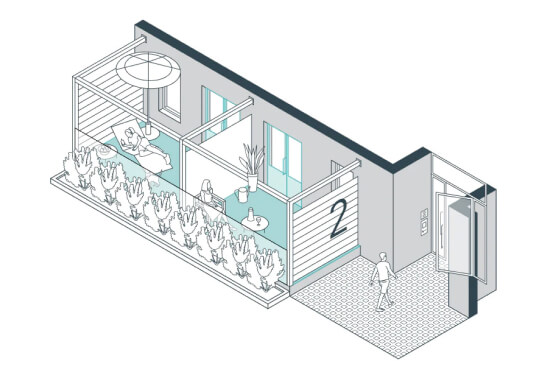 Safe and accessible entrances
Transparent entrances increase visibility and safety when entering a building. A sidewalk- or courtyard-level entrance provides accessibility for all users. Space for bicycles and strollers can be added at the entrance too.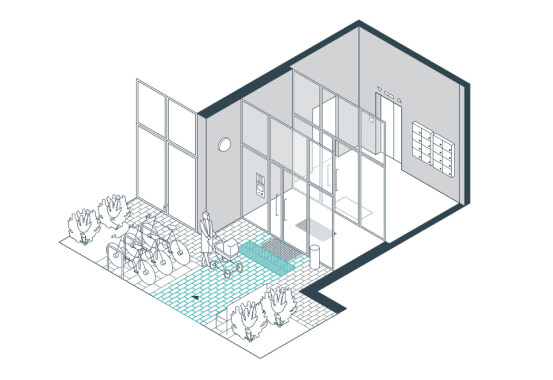 Unified balcony design
Building new balconies or updating old balconies provides a unified and harmonised compositional solution for building facades, providing residents with new places for open-air leisure.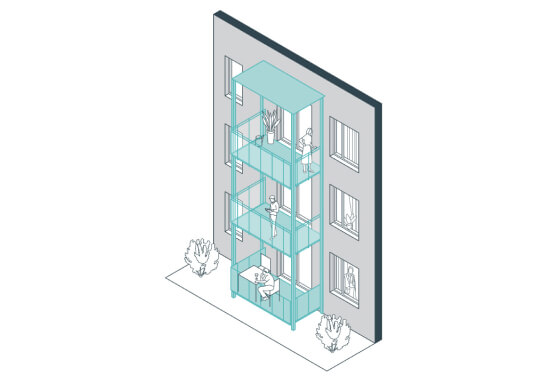 New spaces for local services
Reorganising ground-floor spaces in apartment buildings creates convenient street retail for all users, providing spaces for useful services for which there was usually not enough space in standard apartment buildings.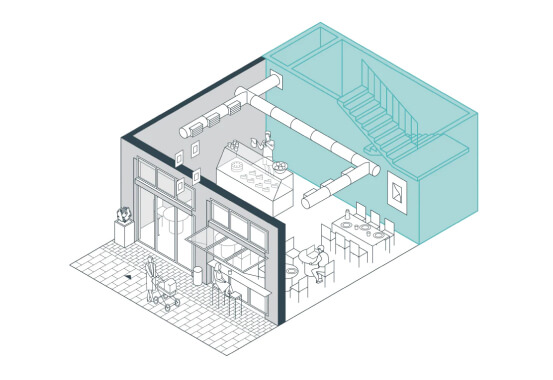 Rooftops for personal and collective leisure
Play and leisure spaces can be created on flat rooftops. Reconstruction of the top floors of buildings will also permit the construction of more comfortable apartments with individual terraces.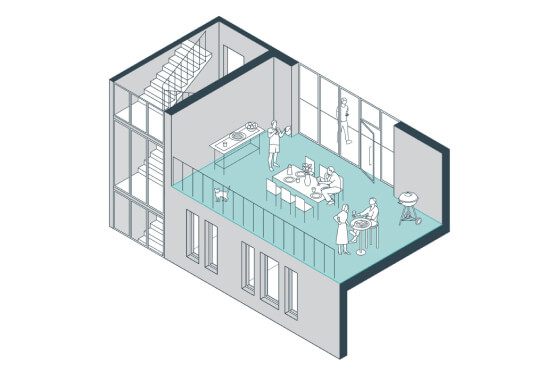 Increased comfort and layout flexibility
Reorganised apartment layouts make life more comfortable through the effective use of space while making living spaces more flexible.